Doctoral Researcher
Medical Center – University of Freiburg
Center for Pathology,
Institute for Neuropathology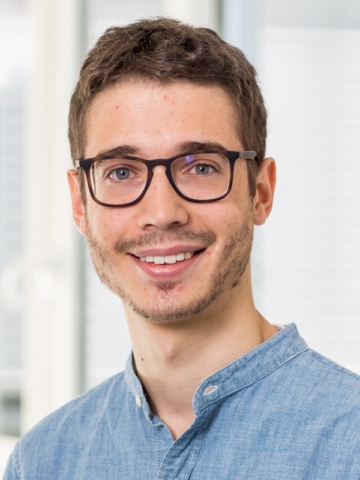 | | |
| --- | --- |
| currently | PhD student in the lab of Prof. Olaf Groß, Institute of Neuropathology, Metabolism and Inflammation Research Group, Medical Center - University of Freiburg |
| 2015 – 2017 | M. Sc. in Molecular Biotechnology, Technical University of Munich, Germany |
| 2011 – 2015 | B. Sc. in Molecular Biotehcnology, Technical University of Munich, Germany |
Publications
Schneider KS, Groß CJ, Dreier RF, Saller BS, …, Groß O (2017): The Inflammasome Drives GSDMD-Independent Secondary Pyroptosis and IL-1 Release in the Absence of Caspase-1 Protease Activity. In Cell Reports 21, pp. 3846–3859. DOI: 10.1016/j.celrep.2017.12.018.
Rieblinger B, Fischer K, Kind A, Saller BS, …, Schnieke A (2018): Strong xenoprotective function by single-copy transgenes placed sequentially at a permissive locus. In Xenotransplantation, 2018;25:e12382. DOI: 10.1111/xen.12382.
Publications based on CRC1160 funding
Hamarsheh, S., L. Osswald, B. S. Saller, S. Unger, D. De Feo, J. M. Vinnakota, M. Konantz, F. M. Uhl, H. Becker, M. Lubbert, K. Shoumariyeh, C. Schurch, G. Andrieux, N. Venhoff, A. Schmitt-Graeff, S. Duquesne, D. Pfeifer, M. A. Cooper, C. Lengerke, M. Boerries, J. Duyster, C. M. Niemeyer, M. Erlacher, B. R. Blazar, B. Becher, O. Gross, T. Brummer, and R. Zeiser. 2020. Oncogenic Kras(G12D) causes myeloproliferation via NLRP3 inflammasome activation. Nat Commun 11: 1659.