Principal Investigator
Department of Immunology
BIOSS – Centre for Biological Signalling Studies
Faculty of Biology
University of Freiburg
Schänzlestr. 18
79104 Freiburg i. Brsg.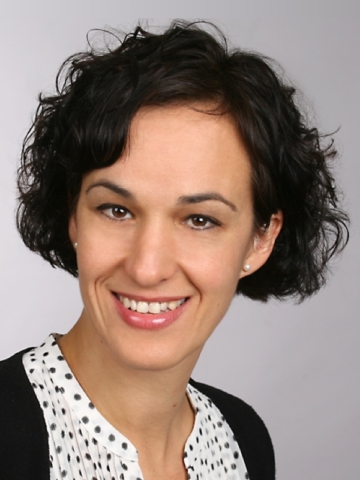 Current position
Group leader, Department of Molecular Immunology, Biology III, University of Freiburg
Academic training
| | |
| --- | --- |
| 1992 – 1997 | Study of Chemistry (Biochemistry and Molecular Biology) in Madrid, Spain |
Scientific qualifications
2018
Habilitation in Immunology, University of Freiburg
1997 – 2002
PhD Thesis in Molecular Biology, UAM, Spain
(Supervisor: Miguel Angel Rodriguez Marcos, M.D. , Ph.D.)
Postgraduate Positions
since 2018
Group Leader, Department of Immunology, Biology III,
University of Freiburg
2011 – 2017
Junior Group leader, Department of Molecular Immunology, University of Freiburg
2009 – 2011
Research Fellow at CNIC, Madrid, Spain
2008 – 2009
Postdoctorate, CNIC, Madrid, Spain
2002 – 2007
Postdoctorate, MPI of Immunobiology, Freiburg
Miscellaneous (Honors, Awards)
2021
Novartis Prize for therapy-relevant immunological research
since 2021
Deputy Director of the 'Spemann Graduate School of Biology and Medicine' (SGBM), University of Freiburg
2017
Prize to the best scientific publication from the Center of Chronic Immunodeficiencies (CCI) to the publication Minguet et al., Nature Immunology 2017
2016 - 2018
Selected Mentee of the EIRA Mentoring program and the Freiburg Initiative for Remarkable women (FIRE) at the Medical Center University of Freiburg
2016
Fellowship of the Elite program for postdocs
(Baden-Württemberg Foundation)
2012
VIII Prize of Health Sciences from Fundación Caja Rural de Granada to The best original investigation of 2012
2009
Award of a 5-year tenure track position, Ramón y Cajal International Program of the Spanish Ministry of Science and Innovation
2003
Prize to the best scientific publication of 2003 from Fundación Médica Mutua Madrileña
1997
PhD Fellowship from the Spanish Ministry of Science and Innovation
Significant career breaks
| | |
| --- | --- |
| 05/2012 – 11/2012 | Maternity leave |
| 05/2010 – 11/2010 | Maternity leave |
| 05/2008 – 11/2008 | Maternity leave |
link to all publications from S. Minguet: Pubmed
Publications based on CRC1160 funding
Velasco Cárdenas RM, Brandl SM, Meléndez AV, Schlaak AE, Buschky A, Peters T, Beier F, Serrels B, Taromi S, Raute K, Hauri S, Gstaiger M, Lassmann S, Huppa JB, Boerries M, Andrieux G, Bengsch B, Schamel WW, Minguet S. 2023. Harnessing CD3 diversity to optimize CAR T cells. Nat Immunol. 24(12):2135-2149. doi: 10.1038/s41590-023-01658-z.
Raute K, Strietz J, Parigiani MA, Andrieux G, Thomas OS, Kistner KM, Zintchenko M, Aichele P, Hofmann M, Zhou H, Weber W, Boerries M, Swamy M, Maurer J, Minguet S. 2023. Breast Cancer Stem Cell-Derived Tumors Escape from γδ T-cell Immunosurveillance In Vivo by Modulating γδ T-cell Ligands. Cancer Immunol Res. 2023 May 4:OF1-OF20. doi: 10.1158/2326-6066.CIR-22-0296.
Ruckert, T., G. Andrieux, M. Boerries, K. Hanke-Muller, N. M. Woessner, S. Doetsch, C. Schell, K. Aumann, J. Kolter, A. Schmitt-Graeff, M. Schiff, L. M. Braun, E. Haring, S. Kissel, B. A. Siranosian, A. S. Bhatt, P. Nordkild, J. Wehkamp, B. A. H. Jensen, S. Minguet, J. Duyster, R. Zeiser, and N. Kohler. 2022. Human beta-defensin 2 ameliorates acute GVHD by limiting ileal neutrophil infiltration and restraining T cell receptor signaling. Sci Transl Med 14: eabp9675. doi: 10.1126/scitranslmed.abp9675.
Melendez, A. V., R. M. Velasco Cardenas, S. Lagies, J. Strietz, L. Siukstaite, O. S. Thomas, J. Tomisch, W. Weber, B. Kammerer, W. Romer, and S. Minguet. 2022. Novel lectin-based chimeric antigen receptors target Gb3-positive tumour cells. Cell Mol Life Sci 79: 513. doi: 10.1007/s00018-022-04524-7.
Schultz, A., M. Schnurra, A. El-Bizri, N. M. Woessner, S. Hartmann, R. Hartig, S. Minguet, B. Schraven, and L. Simeoni. 2022. A Cysteine Residue within the Kinase Domain of Zap70 Regulates Lck Activity and Proximal TCR Signaling. Cells 11. pii: cells11172723. doi: 10.3390/cells11172723.
Susana Minguet, Alexander Nyström, Dimitra Kiritsi, Marta Rizzi. 2022. Inborn errors of immunity and immunodeficiencies: Antibody-mediated pathology and autoimmunity as a consequence of impaired immune reactions. Eur J Immunol, First published: 20 April 2022; doi.org/10.1002/eji.202149529
Spieth L, Berghoff SA, Stumpf SK, Winchenbach J, Michaelis T, Watanabe T, Gerndt N, Düking T, Hofer S, Ruhwedel T, Shaib AH, Willig K, Kronenberg K, Karst U, Frahm J, Rhee JS, Minguet S, Möbius W, Kruse N, von der Brelie C, Michels P, Stadelmann C, Hülper P, Saher G.2021. Anesthesia triggers drug delivery to experimental glioma in mice by hijacking caveolar transport. Neurooncol Adv. 3(1):vdab140. doi: 10.1093/noajnl/vdab140. eCollection 2021 Jan-Dec.
Emmerich F, Zschiedrich S, Reichenbach-Braun C, Süsal C, Minguet S, Pauly MC, Seidl M.2021. Low Pre-Transplant Caveolin-1 Serum Concentrations Are Associated with Acute Cellular Tubulointerstitial Rejection in Kidney Transplantation. Molecules. 26(9):2648.
Hartl, F. A., J. Ngoenkam, E. Beck-Garcia, L. Cerqueira, P. Wipa, P. Paensuwan, P. Suriyaphol, P. Mishra, B. Schraven, S. Gunther, S. Pongcharoen, W. W. A. Schamel, and S. Minguet. 2021. Cooperative Interaction of Nck and Lck Orchestrates Optimal TCR Signaling. Cells 10(4):834.
Schaffer AM, Minguet S. 2020. Caveolin-1, tetraspanin CD81 and flotillins in lymphocyte cell membrane organization, signaling and immunopathology. Biochem Soc Trans. BST20190387. doi: 10.1042/BST20190387. Online ahead of print.
Hartl FA, Beck-Garcìa E, Woessner NM, Flachsmann LJ, Cárdenas RMV, Brandl SM, Taromi S, Fiala GJ, Morath A, Mishra P, Yousefi OS, Zimmermann J, Hoefflin N, Köhn M, Wöhrl BM, Zeiser R, Schweimer K, Günther S, Schamel WW, Minguet S. 2020. Noncanonical binding of Lck to CD3ε promotes TCR signaling and CAR function. Nat Immunol. 21(8):902-913. doi: 10.1038/s41590-020-0732-3. Epub 2020 Jul 20.
Fiala GJ, Schaffer AM, Merches K, Morath A, Swann J, Herr LA, Hils M, Esser C, Minguet S, Schamel WWA. 2019. Proximal Lck Promoter-Driven Cre Function Is Limited in Neonatal and Ineffective in Adult γδ T Cell Development. J Immunol. 203(2):569-579.
Schamel, W. W., B. Alarcon, and S. Minguet. 2019. The TCR is an allosterically regulated macromolecular machinery changing its conformation while working. Immunol Rev 291: 8-25.
Juraske, C., P. Wipa, A. Morath, J. V. Hidalgo, F. A. Hartl, K. Raute, H. H. Oberg, D. Wesch, Fisch, S. Minguet, S. Pongcharoen, and W. W. Schamel. 2018. Anti-CD3 Fab Fragments Enhance Tumor Killing by Human gammadelta T Cells Independent of Nck Recruitment to the gammadelta T Cell Antigen Receptor. Front Immunol 9: 1579.
Prestipino A, Emhardt AJ, Aumann K, O'Sullivan D, Gorantla SP, Duquesne S,Melchinger W, Braun L, Vuckovic S, Boerries M, Busch H, Halbach S, Pennisi S, Poggio T, Apostolova P, Veratti P, Hettich M, Niedermann G, Bartholomä M,Shoumariyeh K, Jutzi JS, Wehrle J, Dierks C, Becker H, Schmitt-Graeff A, Follo M, Pfeifer D, Rohr J, Fuchs S, Ehl S, Hartl FA, Minguet S, Miething C, Heidel FH, Kröger N, Triviai I, Brummer T, Finke J, Illert AL, Ruggiero E, Bonini C, Duyster J, Pahl HL, Lane SW, Hill GR, Blazar BR, von Bubnoff N, Pearce EL, Zeiser R. 2018. Oncogenic JAK2(V617F) causes PD-L1 expression, mediating immune escape in myeloproliferative neoplasms. Sci Transl Med. 10(429). pii:eaam7729.
Fiala, G. J., and Minguet. 2018. Caveolin-1: The Unnoticed Player in TCR and BCR Signaling. Adv Immunol 137: 83-133.
Rauch KS, Hils M, Menner AJ, Sigvardsson M, Minguet S, Aichele P, Schachtrup C, Schachtrup K. 2017. Regulatory T cells characterized by low Id3 expression are highly suppressive and accumulate during chronic infection. Oncotarget. 8(61): 102835-102851.
Minguet, S., K. Klasener, A. M. Schaffer, G. J. Fiala, T. Osteso-Ibanez, K. Raute, I. Navarro-Lerida, F. A. Hartl, Seidl, M. Reth, and M. A. Del Pozo. 2017. Caveolin-1-dependent nanoscale organization of the BCR regulates B cell tolerance. Nat Immunol 18: 1150-1159.
Schönle A, Hartl FA, Mentzel J, Nöltner T, Rauch KS, Prestipino A, Wohlfeil SA, Apostolova P, Hechinger AK, Melchinger W, Fehrenbach K, Guadamillas MC, Follo M, Prinz G, Ruess AK, Pfeifer D, del Pozo MA, Schmitt-Graeff A, Duyster J, Hippen KI, Blazar BR, Schachtrup K, Minguet S, Zeiser R. 2016. Caveolin-1 regulates TCR signal strength and regulatory T-cell differentiation into alloreactive T cells. Blood. 127:1930-1939.
Fiala GJ, Janowska I, Prutek F, Hobeika E, Satapathy A, Sprenger A, Plum T, Seidl M, Dengjel J, Reth M, Cesca F, Brummer T, Minguet S, Schamel WW. 2015. Kidins220/ARMS binds to the B cell antigen receptor and regulates B cell development and activation. J Exp Med. 212(10):1693-708.