Alumni
Center for Pediatrics & Adolescent Medicine
Clinic for Pediatric Hematology & Oncology
Mathildenstr. 1
79106 Freiburg i. Brsg.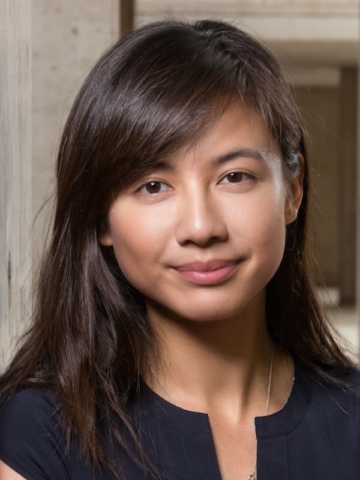 Current position
Group Leader, Clinic for Pediatric Hematology & Oncology, Center for Pediatrics & Adolescent Medicine, Medical Center – University of Freiburg
Academic training
| | |
| --- | --- |
| 1996 – 1999 | Bachelors of Science, Biochemistry, University of Massachusetts, Boston, USA |
Scientific qualifications
2000 – 2006
Doctor of Philosophy, Department of Biochemistry,
Tufts University, Boston, USA
Postgraduate Positions
2017 - 2021
Group Leader, Clinic for Pediatric Hematology & Oncology, Center for Pediatrics & Adolescent Medicine,
Medical Center - University of Freiburg
2013 – 2017
Director, Next-generation Sequencing Core, Salk Institute for Biological Studies, La Jolla, USA
2012
Instructor, La Jolla Institute of Allergy and Immunology, La Jolla, USA
2006 – 2012
Croucher Postdoctorate, Broad Institute of Harvard and MIT, Massachusetts General Hospital, Harvard Medical School, Cambridge, USA
link to all publications from M. Ku: Pubmed
Publications based on CRC1160 funding
Globig AM, Mayer LS, Heeg M, Andrieux G, Ku M, Otto-Mora P, Hipp A, Zoldan K, Pattekar A, Rana N, Schell C, Boerries M, Hofmann M, Neumann-Haefelin C, Kuellmer A, Schmidt A, Boettler T, Tomov V, Thimme R, Hasselblatt P, Bengsch B. Gastroenterology. 2022. Exhaustion of CD39-expressing CD8+ T cells in Crohn's disease is linked to clinical outcome. First published: 2022 Jun 20:S0016-5085(22)00663-1. doi: 10.1053/j.gastro.2022.06.045. Online ahead of print.
Corrales E, Levit-Zerdoun E, Metzger P, Kowar S, Ku M, Brummer T, Boerries M. 2021. Dynamic transcriptome analysis reveals signatures of paradoxical effect of vemurafenib on human dermal fibroblasts. Cell Commun Signal. 19(1):123. doi: 10.1186/s12964-021-00801-3.
Sahoo SS, Pastor VB, Goodings C, Voss RK, Kozyra EJ, Szvetnik A, Noellke P, Dworzak M, Starý J, Locatelli F, Masetti R, Schmugge M, De Moerloose B, Catala A, Kállay K, Turkiewicz D, Hasle H, Buechner J, Jahnukainen K, Ussowicz M, Polychronopoulou S, Smith OP, Fabri O, Barzilai S, de Haas V, Baumann I, Schwarz-Furlan S; European Working Group of MDS in Children (EWOG-MDS), Niewisch MR, Sauer MG, Burkhardt B, Lang P, Bader P, Beier R, Müller I, Albert MH, Meisel R, Schulz A, Cario G, Panda PK, Wehrle J, Hirabayashi S, Derecka M, Durruthy-Durruthy R, Göhring G, Yoshimi-Noellke A, Ku M, Lebrecht D, Erlacher M, Flotho C, Strahm B, Niemeyer CM, Wlodarski MW. 2021. Clinical evolution, genetic landscape and trajectories of clonal hematopoiesis in SAMD9/SAMD9L syndromes. Nat Med. 27(10):1806-1817. doi: 10.1038/s41591-021-01511-6. Epub 2021 Oct 7.
Mertens, J., J. R. Herdy, L. Traxler, S. T. Schafer, J. C. M. Schlachetzki, L. Bohnke, D. A. Reid, H. Lee, D. Zangwill, D. P. Fernandes, R. K. Agarwal, R. Lucciola, L. Zhou-Yang, L. Karbacher, F. Edenhofer, S. Stern, S. Horvath, A. C. M. Paquola, C. K. Glass, S. H. Yuan, M. Ku, A. Szucs, L. S. B. Goldstein, D. Galasko, and F. H. Gage. 2021. Age-dependent instability of mature neuronal fate in induced neurons from Alzheimer's patients. Cell Stem Cell. S1934-5909(21)00161-2.
Phillips N, Ke E, Nham A, Seidl M, Freeman B, Abadejos JR, Xiao C, Nemazee D, Ku M, Kirak O. 2020. Prediabetes Induced by a Single Autoimmune B Cell Clone. Front Immunol. 2020 11:1073. doi: 10.3389/fimmu.2020.01073. eCollection 2020.
Marschner, D., M. Falk, N. R. Javorniczky, K. Hanke-Muller, J. Rawluk, Schmitt-Graeff, F. Simonetta, E. Haring, S. Dicks, M. Ku, S. Duquesne, K. Aumann, D. Rafei-Shamsabadi, F. Meiss, P. Marschner, M. Boerries, R. S. Negrin, J. Duyster, R. Zeiser, and N. Kohler. 2020. MicroRNA-146a regulates immune-related adverse events caused by immune checkpoint inhibitors. JCI insight 5. pii: 132334. doi: 10.1172/jci.insight.132334.