Principal Investigator
Institute for Immunodeficiency (IFI)
Center for Chronic Immunodeficiency (CCI)
Medical Center – University of Freiburg
Hermann Herder Str. 11
79104 Freiburg i. Brsg.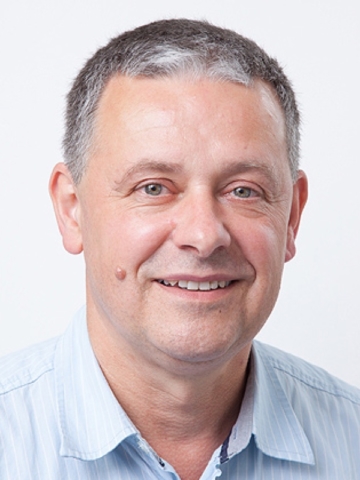 Current position
Group leader, Institute for Immunodeficiency, Medical Center – University of Freiburg
Academic training
| | |
| --- | --- |
| 1983 – 1990 | Study of Biology in Freiburg and Zurich, Switzerland |
Scientific qualifications
| | |
| --- | --- |
| 1991 – 1996 | PhD Thesis in Experimental Immunology, University of Zurich, Switzerland (Supervisor: Prof. Hans Hengartner) |
Postgraduate Positions
since 2019
Group leader, Institute for Immunodeficiency,
Medical Center - University of Freiburg
since 2012
Group leader, Institute for Immunology, Center for Microbiology and Hygiene, Medical Center - University of Freiburg
1998 – 2002
Research Fellow, Max-Planck-Institute for Infection Biology, Berlin
1996 – 1997
Postdoctorate, Department of Experimental Immunology, University Hospital Zurich, Switzerland
link to all publications from P. Aichele: Pubmed
Publications based on CRC1160 funding
Raute K, Strietz J, Parigiani MA, Andrieux G, Thomas OS, Kistner KM, Zintchenko M, Aichele P, Hofmann M, Zhou H, Weber W, Boerries M, Swamy M, Maurer J, Minguet S. 2023. Breast Cancer Stem Cell-Derived Tumors Escape from γδ T-cell Immunosurveillance In Vivo by Modulating γδ T-cell Ligands. Cancer Immunol Res. 2023 May 4:OF1-OF20. doi: 10.1158/2326-6066.CIR-22-0296.
Kemna J, Gout E, Daniau L, Lao J, Weißert K, Ammann S, Kühn R, Richter M, Molenda C, Sporbert A, Zocholl D, Klopfleisch R, Lortat-Jacob H, Aichele P, Kammertoens T, Blankenstein T. 2023. IFNγ binding to extracellular matrix prevents fatal systemic toxicity. Nat Immunol. 24, 414–422. doi.org/10.1038/s41590-023-01420-5
Weissert, K., S. Ammann, T. Kogl, V. Dettmer-Monaco, C.  Schell, T. Cathomen, S. Ehl, and P. Aichele. 2022. Adoptive T cell therapy cures mice from active hemophagocytic lymphohistiocytosis (HLH). EMBO Mol Med: e16085. doi: 10.15252/emmm.202216085.
Aichele P, Neumann-Haefelin C, Ehl S, Thimme R, Cathomen T, Boerries M, Hofmann M. 2022. Immunopathology caused by impaired CD8+ T-cell responses. Eur J Immunol. Jan 31. doi: 10.1002/eji.202149528. Online ahead of print.
Fixemer J, Hummel JF, Arnold F, Klose CSN, Hofherr A, Weissert K, Kögl T, Köttgen M, Arnold SJ, Aichele P, Tanriver Y. 2020. Eomes cannot replace its paralog T-bet during expansion and differentiation of CD8 effector T cells. PLoS Pathog. 16(9):e1008870. doi: 10.1371/journal.ppat.1008870.
Gather, R., P. Aichele, N. Goos, J. Rohr, H. Pircher, T. Kogl, R. Zeiser, H. Hengel, A. Schmitt-Graff, C. Weaver, and S. Ehl. 2020. Trigger-dependent differences determine therapeutic outcome in murine primary hemophagocytic lymphohistiocytosis. Eur J Immunol. doi: 10.1002/eji.201948123. [Epub ahead of print].
Dettmer, V., K. Bloom, M. Gross, K. Weissert, Aichele, S. Ehl, and T. Cathomen. 2019. Retroviral UNC13D gene transfer restores cytotoxic activity of T cells derived from familial hemophagocytic lymphohistiocytosis type 3 patients in vitro. Hum Gene Ther. 30(8): 975-984.
Rauch KS, Hils M, Menner AJ, Sigvardsson M, Minguet S, Aichele P, Schachtrup C, Schachtrup K. 2017. Regulatory T cells characterized by low Id3 expression are highly suppressive and accumulate during chronic infection. Oncotarget. 8(61): 102835-102851.
Gamez-Diaz, L., J. Neumann, F. Jager, M. Proietti, F. Felber, P. Soulas-Sprauel, L. Perruzza, F. Grassi, T. Kogl, Aichele, M. Kilimann, B. Grimbacher, and S. Jung. 2017. Immunological phenotype of the murine Lrba knockout. Immunol Cell Biol 95: 789-802.