PhD Student(Alumni)
Medical Center – University of Freiburg
Department of Medicine I; Hematology, Oncology and Stem Cell Transplantation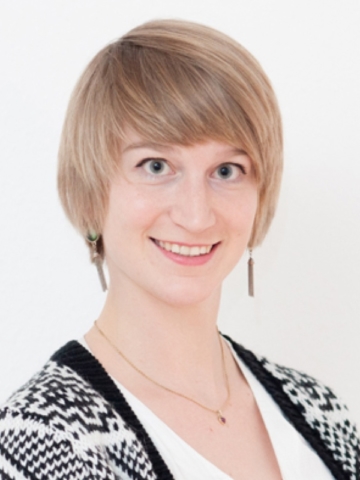 | | |
| --- | --- |
| 2015 – present | PhD student in the lab of Prof. Robert Zeiser, Department of Medicine I, Hematology, Oncology and Stem Cell Transplantation, Medical Center - University of Freiburg |
| 2013 – 2015 | M. Sc. in Biology, specialization in Immunology, University of Freiburg, Germany |
| 2009 – 2013 | B. Sc. in Biology, focus on Immunology, University of Freiburg, Germany |
Awards, Scholarships
| | |
| --- | --- |
| 2016 – present | kite-mentoring program |
| 2009 | Karl-von-Frisch-Abiturientenpreis "Award for outstanding achievements in biology" |
| 2009 | Online-Stipendium of e-fellows.net |
Publications
Sies K, Spohr C, Gründer A, Todorova R, Uhl FM, Huber J, Zeiser R, Pahl HL, Becker H, Aumann K, Brummer T, Halbach S. 2019. Gab2 is Essential for Transformation by FLT3-ITD in Acute Myeloid Leukemia. HemaSphere. 2019 Feb 22.
Uhl FM, Zeiser R. 2019. Regulatory T Cells: Broadening Applicability. In M.-A. Perales, S. A. Abutalib, C. Bollard (Eds.), Cell and Gene Therapies (pp. 159-179). Cham, Switzerland: Springer Nature.
Köhler M, Ehrenfeld S, Halbach S, Lauinger M, Burk U, Reischmann N, Cheng S, Spohr C, Uhl FM, Köhler N, Ringwald K, Braun S, Peters C, Zeiser R, Reinheckel T, Brummer T. 2019. B-Raf deficiency impairs tumor initiation and progression in a murine breast cancer model. Oncogene. 38: 1324-1339.
Weinberg F, Reischmann N, Fauth L, Taromi S, Mastroianni J, Köhler M, Halbach S, Becker AC, Deng N, Schmitz T, Uhl FM, Herbener N, Riedel B, Beier F, Swarbrick A, Lassmann S, Dengjel J, Zeiser R, Brummer T. 2017. The Atypical Kinase RIOK1 Promotes Tumor Growth and Invasive Behavior. EBioMedicine 20:79-97.
Matta, B. M., D. K. Reichenbach, X. Zhang, L. Mathews, B. H. Koehn, G. K. Dwyer, J. M. Lott, F. M. Uhl, D. Pfeifer, C. J. Feser, M. J. Smith, Q. Liu, R. Zeiser, B. R. Blazar, and H. R. Turnquist. 2016. Peri-alloHCT IL-33 administration expands recipient T-regulatory cells that protect mice against acute GVHD. Blood 128: 427-439.
Halbach, S., M. Kohler, F. M. Uhl, J. Huber, R. Zeiser, S. Koschmieder, K. Aumann, and T. Brummer. 2016. Gab2 is essential for Bcr-Abl-mediated leukemic transformation and hydronephrosis in a chronic myeloid leukemia mouse model. Leukemia. advance online publication.
Kohler, M., M. Roring, B. Schorch, K. Heilmann, N. Stickel, G. J. Fiala, L. C. Schmitt, S. Braun, S. Ehrenfeld, F. M. Uhl, T. Kaltenbacher, F. Weinberg, S. Herzog, R. Zeiser, W. W. Schamel, H. Jumaa, and T. Brummer. 2016. Activation loop phosphorylation regulates B-Raf in vivo and transformation by B-Raf mutants. Embo J 35: 143-161.
Publications based on CRC1160 funding
Uhl, F. M., S. Chen, D. O'Sullivan, J. Edwards-Hicks, G. Richter, E. Haring, G. Andrieux, S. Halbach, P. Apostolova, J. Buscher, S. Duquesne, W. Melchinger, B. Sauer, K. Shoumariyeh, A. Schmitt-Graeff, M. Kreutz, M. Lubbert, J. Duyster, T. Brummer, M. Boerries, T. Madl, B. R. Blazar, O. Gross, E. L. Pearce, and R. Zeiser. 2020. Metabolic reprogramming of donor T cells enhances graft-versus-leukemia effects in mice and humans. Sci Transl Med 12:eabb8969. doi: 10.1126/scitranslmed.abb8969.
Haring E, Uhl FM, Andrieux G, Proietti M, Bulashevska A, Sauer B, Braun LM, de Vega Gomez E, Esser PR, Martin SF, Pfeifer D, Follo M, Schmitt-Graeff A, Buescher J, Duyster J, Grimbacher B, Boerries M, Pearce EL, Zeiser R, Apostolova P. Haematologica. 2020. Bile acids regulate intestinal antigen presentation and reduce graft-versus-host disease without impairing the graft-versus-leukemia effect. Jul 16:haematol.2019.242990. doi: 10.3324/haematol.2019.242990. Online ahead of print.
Hamarsheh, S., L. Osswald, B. S. Saller, S. Unger, D. De Feo, J. M. Vinnakota, M. Konantz, F. M. Uhl, H. Becker, M. Lubbert, K. Shoumariyeh, C. Schurch, G. Andrieux, N. Venhoff, A. Schmitt-Graeff, S. Duquesne, D. Pfeifer, M. A. Cooper, C. Lengerke, M. Boerries, J. Duyster, C. M. Niemeyer, M. Erlacher, B. R. Blazar, B. Becher, O. Gross, T. Brummer, and R. Zeiser. 2020. Oncogenic Kras(G12D) causes myeloproliferation via NLRP3 inflammasome activation. Nat Commun 11: 1659.