PhD Student(Alumni)
Medical Center – University of Freiburg
Center for Chronic Immunodeficiency (CCI)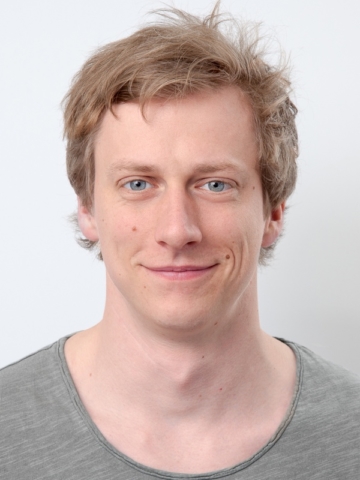 | | |
| --- | --- |
| 2016 – present | PhD student in the lab of Dr. Jan Rohr, AG Ehl, Center for Chronic Immunodeficiency (CCI), Medical Center - University of Freiburg |
| 2015 – 2016 | Novartis Institutes of BioMEdical Research, Basel, Switzerland |
| 2012 – 2014 | Master of Science (M.Sc.) in Immunology, University of Freiburg |
| 2009 – 2012 | Bachelor of Science (B.Sc.), focus on Immunology, University of Freiburg |
Publications
Stepensky P, Rensing-Ehl A, Gather R, Revel-Vilk S, Fischer U, Nabhani S, Beier F, Brümmendorf TH, Fuchs S, Zenke S, Firat E, Pessach VM, Borkhardt A, Rakhmanov M, Keller B, Warnatz K, Eibel H, Niedermann N,Elpeleg O, Ehl S. 2015. Early-onset Evans syndrome, immunodeficiency, and premature immunosenescence associated with tripeptidyl-peptidase II deficiency. Blood 125: 753-761.
Awards, Scholarschips
| | |
| --- | --- |
| 2018 | Post prize at Upper Rhine Immunology Meeting |
| 2018 | Dr. Lingel-Stiftung Travel Grand |
Publications based on CRC1160 funding
Zenke S, Palm MM, Braun J, Gavrilov A, Meiser P, Böttcher JP, Beyersdorf N, Ehl S, Gerard A, Lämmermann T, Schumacher TN, Beltman JB, Rohr JC. 2020. Quorum Regulation via Nested Antagonistic Feedback Circuits Mediated by the Receptors CD28 and CTLA-4 Confers Robustness to T Cell Population Dynamics. Immunity. 52(2):313-327.e7.