Principal Investigator
Center for Medicine
Department of Medicine IV &
Department for Microbiology, Virology and Hygiene
Medical Center – University of Freiburg
Hermann Herder Str. 11
79104 Freiburg i. Brsg.
+49 (0) 761/ 203 – 6522, – 5366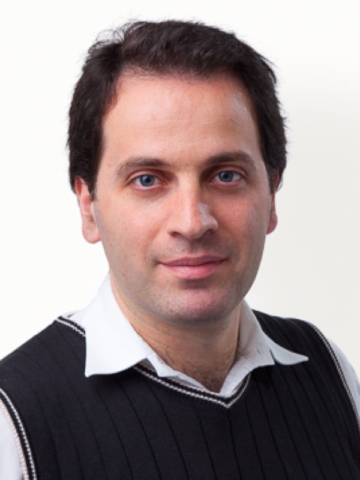 Current position
Attending physician and Group leader, Department of Medicine IV, Center for Medicine, Medical Center – University of Freiburg
Academic training
| | |
| --- | --- |
| 1994 – 2001 | Study of Medicine in Berlin |
Scientific qualifications
2020
Habilitation in Internal Medicine
2002
Dissertation in Medicine, Charité, Berlin
(Supervisor: Prof. R. Schindler)
Postgraduate Positions
since 2016
Attending physician, Department of Medicine IV,
Medical Center - University of Freiburg
since 2010
Group leader, Department of Medicine IV,
Medical Center - University of Freiburg
2016
Board Examen Nephrology and Internal Medicine
2009 - 2016
Assistant physician, Department of Medicine IV,
Medical Center - University of Freiburg
2005 – 2008
Postdoctorate, King's College, Immunoregulation Lab, London, UK
2002 – 2005
Assistant physician in Internal Medicine, Department of Nephrology and Intensive Care, Berlin
Miscellaneous (Honors, Awards)
| | |
| --- | --- |
| 2010 – 2012 | Walter-Hitzig Fellow, Center for Chronic Immunodeficiency, Freiburg |
link to all publications from Y. Tanriver: Pubmed
Publications based on CRC1160 funding
Zeiser R, Warnatz K, Rosshart S, Sagar, Tanriver Y. 2022. GVHD, IBD and primary immunodeficiencies: The gut as a target of immunopathology resulting from impaired immunity. Eur J Immunol.  doi: 10.1002/eji.202149530.
Arnold F, Westermann L, Rieg S, Neumann-Haefelin E, Biever PM, Walz G, Kalbhenn J, Tanriver Y. 2020. Comparison of different anticoagulation strategies for renal replacement therapy in critically ill patients with COVID-19: a cohort study.  BMC Nephrol. 21(1):486. doi: 10.1186/s12882-020-02150-8.
Fixemer J, Hummel JF, Arnold F, Klose CSN, Hofherr A, Weissert K, Kögl T, Köttgen M, Arnold SJ, Aichele P, Tanriver Y. 2020. Eomes cannot replace its paralog T-bet during expansion and differentiation of CD8 effector T cells. PLoS Pathog. 16(9):e1008870. doi: 10.1371/journal.ppat.1008870.
Rafei-Shamsabadi DA, Klose CSN, Halim TYF, Tanriver Y, Jakob T. 2019. Context Dependent Role of Type 2 Innate Lymphoid Cells in Allergic Skin Inflammation. Front Immunol. 2019 10:2591. doi: 10.3389/fimmu.2019.02591. eCollection 2019.
Hummel JF, Zeis P, Ebert K, Fixemer J, Konrad P, Schachtrup C, Arnold SJ, Grün D, Tanriver Y. 2019. Single-cell RNA-sequencing identifies the developmental trajectory of C-Myc-dependent NK1.1- T-bet+ intraepithelial lymphocyte precursors. Mucosal Immunol. doi: 10.1038/s41385-019-0220-y. [Epub ahead of print]
Mathew NR, Baumgartner F, Braun L, O'Sullivan D, Thomas S, Waterhouse M, Müller TA, Hanke K, Taromi S, Apostolova P, Illert AL, Melchinger W, Duquesne S, Schmitt-Graeff A, Osswald L, Yan KL, Weber A, Tugues S, Spath S, Pfeifer D, Follo M, Claus R, Lübbert M, Rummelt C, Bertz H, Wäsch R, Haag J, Schmidts A, Schultheiss M, Bettinger D, Thimme R, Ullrich E, Tanriver Y, Vuong GL, Arnold R, Hemmati P, Wolf D, Ditschkowski M, Jilg C, Wilhelm K, Leiber C, Gerull S, Halter J, Lengerke C, Pabst T, Schroeder T, Kobbe G, Rösler W, Doostkam S, Meckel S,Stabla K, Metzelder SK, Halbach S, Brummer T, Hu Z, Dengjel J, Hackanson B, Schmid C, Holtick U, Scheid C, Spyridonidis A, Stölzel F, Ordemann R, Müller LP, Sicre-de-Fontbrune F, Ihorst G, Kuball J, Ehlert JE, Feger D, Wagner EM, Cahn JY, Schnell J, Kuchenbauer F, Bunjes D, Chakraverty R, Richardson S, Gill S, Kröger N, Ayuk F, Vago L, Ciceri F, Müller AM, Kondo T, Teshima T, Klaeger S, Kuster B, Kim DDH, Weisdorf D, van der Velden W, Dörfel D, Bethge W, Hilgendorf I, Hochhaus A, Andrieux G, Börries M, Busch H, Magenau J, Reddy P, Labopin M, Antin JH, Henden AS, Hill GR, Kennedy GA, Bar M, Sarma A, McLornan D, Mufti G, Oran B, Rezvani K, Shah O, Negrin RS, Nagler A, Prinz M, Burchert A, Neubauer A, Beelen D, Mackensen A, von Bubnoff N, Herr W, Becher B, Socié G, Caligiuri MA, Ruggiero E, Bonini C, Häcker G, Duyster J, Finke J, Pearce E, Blazar BR, Zeiser R. Sorafenib promotes graft-versus-leukemia activity in mice and humans through IL-15 production in FLT3-ITD-mutant leukemia cells. Nat Med. 24: 282-291.
Friedmann, D., B. Keller, I. Harder, J. Schupp, Tanriver, S. Unger, and K. Warnatz. 2017. Preferential Reduction of Circulating Innate Lymphoid Cells Type 2 in Patients with Common Variable Immunodeficiency with Secondary Complications Is Part of a Broader Immune Dysregulation. J Clin Immunol 37: 759-769.
Klose CSN, Hummel JF, Faller L, d'Hargues Y, Ebert K, Tanriver Y. 2018. A committed postselection precursor to natural TCRαβ(+) intraepithelial lymphocytes. Mucosal Immunol. 11(2):333-344.
Probst S, Daza RA, Bader N, Hummel JF, Weiß M, Tanriver Y, Hevner RF, Arnold SJ. 2017. A dual-fluorescence reporter in the Eomes locus for live imaging and medium-term lineage tracing. Genesis. 55(8). doi: 10.1002/dvg.23043.