PhD Student
Medical Center – University of Freiburg
Department of Rheumatology and Clinical Immunology & Center for Chronic Immunodeficiency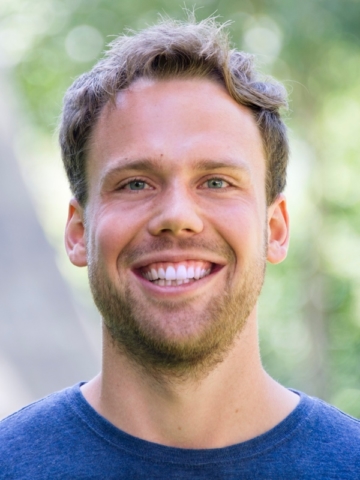 | | |
| --- | --- |
| 2015 – present | PhD student in the lab of Dr. Marta Rizzi, Center for Chronic Immunodeficiency (CCI) & Department of Internal Medicine, Rheumatology and Clinical Immunology, Medical Center - University of Freiburg |
| 2012 – 2014 | M. Sc. in Biology, University of Freiburg, Germany |
| 2008 – 2011 | B. Sc. in Biology, University of Tübingen, Germany |
Publications based on CRC1160 funding
Kury P, Staniek J, Wegehaupt O, Janowska I, Eckenweiler M, Korinthenberg R, Japaridze N, Pendziwiat M, Helbig I, Verhoeyen E, Jung J, Garcia de Oteyza AC, Proietti M, Phirtskhalaishvili T, Rtskhiladze I, Nielsen PJ, Ehl S, Speckmann C, Rizzi M. 2021. Agammaglobulinemia with normal B-cell numbers in a patient lacking Bob1.  J Allergy Clin Immunol. 8:S0091-6749(21)00174-3. doi: 10.1016/j.jaci.2021.01.027.
Troilo, A., C. Wehr, I. Janowska, N. Venhoff, J. Thiel, J. Rawluk, N. Frede, J. Staniek, R. Lorenzetti, M. T. Schleyer, G. W. Herget, L. Konstantinidis, M. Erlacher, M. Proietti, N. Camacho-Ordonez, R. E. Voll, B. Grimbacher, K. Warnatz, U. Salzer, and M. Rizzi. 2020. Nonpermissive bone marrow environment impairs early B-cell development in common variable immunodeficiency. Blood 135: 1452-1457.
Lorenzetti R, Janowska I, Smulski CR, Frede N, Henneberger N, Walter L, Schleyer MT, Hüppe JM, Staniek J, Salzer U, Venhoff A, Troilo A, Voll RE, Venhoff N, Thiel J, Rizzi M. 2019. Abatacept modulates CD80 and CD86 expression and memory formation in human B-cells. J Autoimmun. 101:145-152.
Staniek J, Lorenzetti R, Heller B, Janowska I, Schneider P, Unger S, Warnatz K, Seidl M, Venhoff N, Thiel J, Smulski CR, Rizzi M. 2019. TRAIL-R1 and TRAIL-R2 Mediate TRAIL-Dependent Apoptosis in Activated Primary Human B Lymphocytes. Front Immunol. 10:951.
Rizzi, M., R. Lorenzetti, K. Fischer, J. Staniek, I. Janowska, A. Troilo, V. Strohmeier, M. Erlacher, M. Kunze, B. Bannert, D. Kyburz, E. Voll, N. Venhoff, and J. Thiel. 2017. Impact of tofacitinib treatment on human B-cells in vitro and in vivo. J Autoimmun 77: 55-66.